Digital channels - Web pages for product brands
The Guarantor
on websites
The guarantor will appear on all websites for our product brands in Food B2C and for trademarks covered by the Guarantor in a clear manner. The Guarantor is designed to be responsive and work well in mobile devices.
For the same reason as on packaging, we use a compressed Guarantor for space reasons.

The guarantor is shown in the lower right corner and floats on top of the web page. At click, you are taken down to the side and a solid information text about Lantmännen is presented.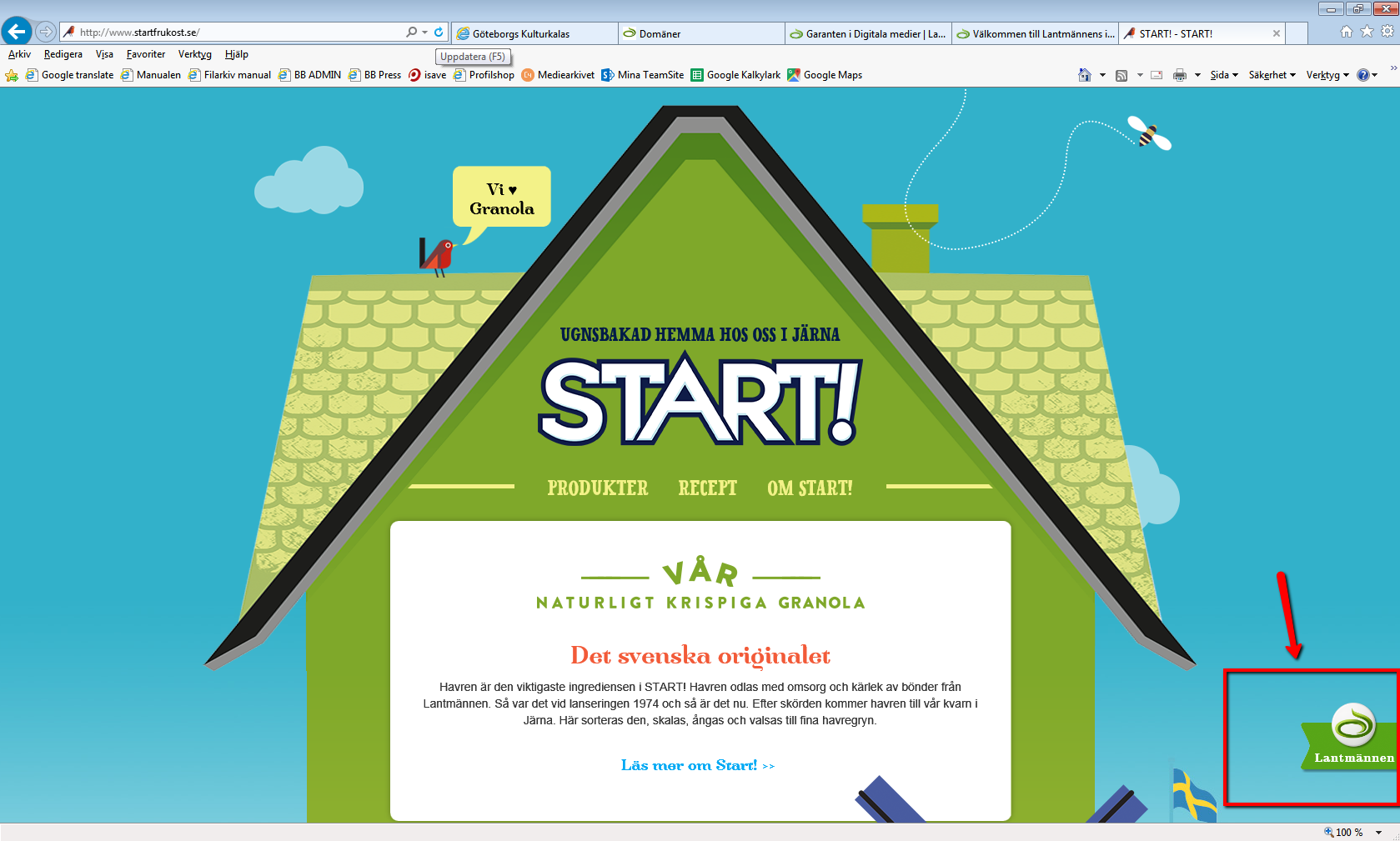 Desktop mode.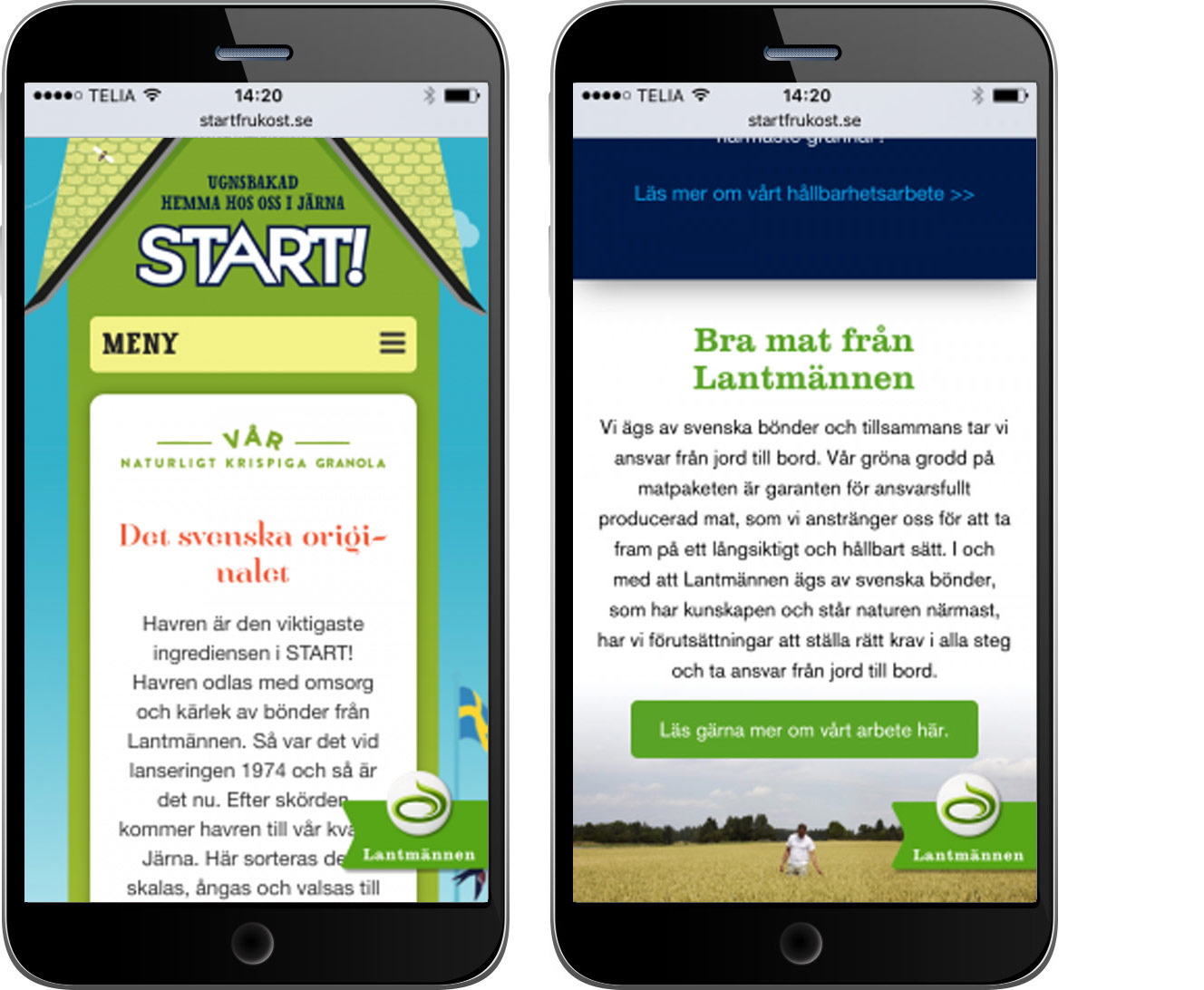 Mobile mode.
---

The Guarantor placed in a banner should be designed in the same way as in print ads - therefore, choose an ad format.
Guarantor in banners
Guarantor place and size in banner format.


---