Exterior
Lantmännen has a wide range of buildings around the country, from silos to factories. All of them look different and have different functions. These buildings are important for conveying our identity and they should quickly be able to communicate which company they belong to. Not only do these buildings have a practical function, they can also convey our brand out in the world. All it takes to achieve this is a little thought.
Suggestions for ways to convey our identity
'Refined and simple' are two key words when profiling the exterior of our buildings, just like they are for our interior design and redevelopment work. Projections and banners are good examples of ways to strengthen our brand at our buildings. Both of these solutions are easy install and they look good.
And, as always, we have to reflect our tone of voice and not forget our origins. Major changes that need to be built into the structure of the building can be more difficult to implement and are normally more expensive.
Larger but smaller
If you have large exposed areas, it can be good to do something extraordinary to profile Lantmännen to both the general public and our partners. But when we profile buildings, there are more requirements and regulations that we need to observe, which makes it more difficult to change and develop. Before you make any changes, contact one of our brand managers or building managers. You can find their contact details to the right of the page.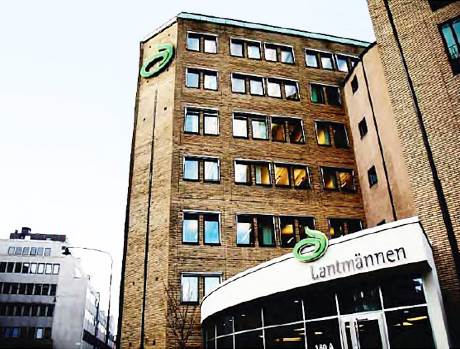 Inspiration
Although we are extremely happy with our head office, it is good to regularly broaden our horizons. There are many inspirational examples from around the world that can generate ideas that we can develop and test. Here are some inspirational pictures from different exteriors.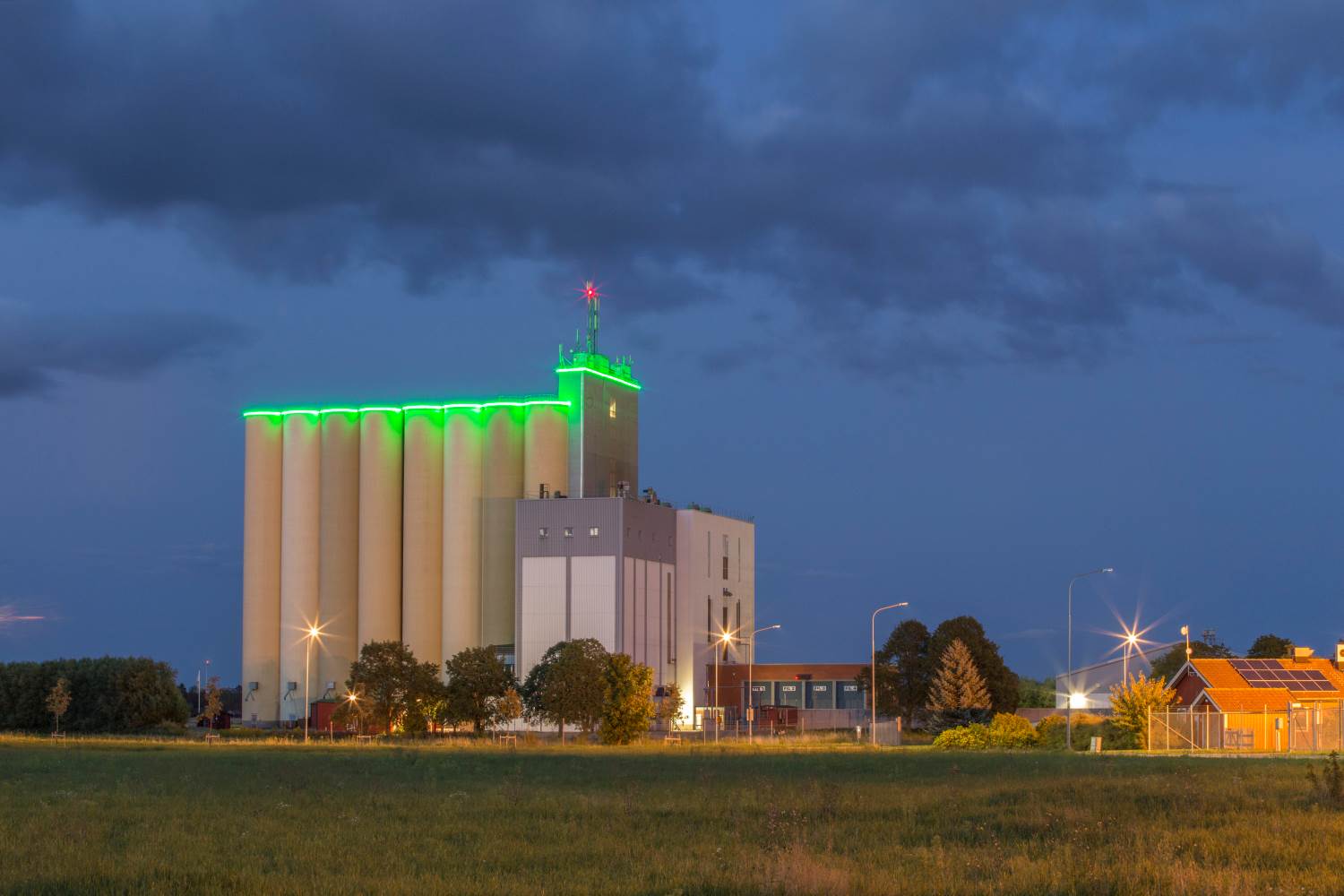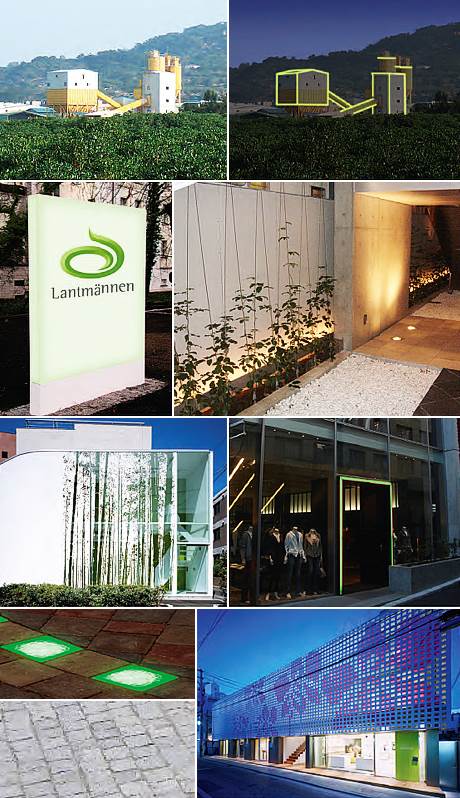 Signage
Our signage will be designed after principles and designs described in section Signs & Flags. There is also contact information to our suppliers decided to also give you guidance and help.