Nedladdningsbara garanter
TV – Reklam och Sponsring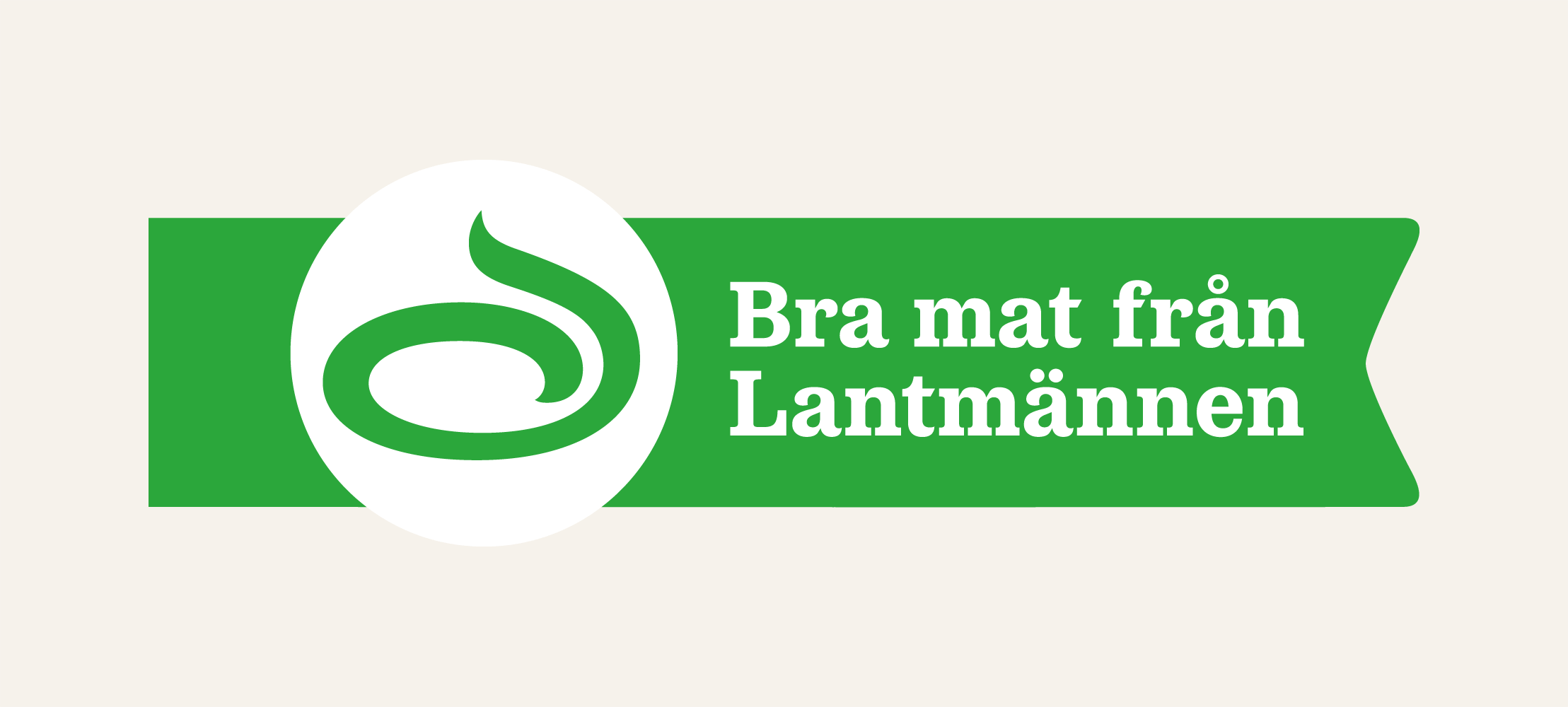 The Guarantor in tv commercials
At the times when Lantmännen and our product brands appear on TV, the same directive applies to the handling of the Guarantor, regardless of whether it is a commercial or a sponsorship.
Regardless of whether it is the Group or Product Brands that are the sender, the Guarantor with the text "Good food from Lantmännen" must be used, placed either as guarantor (left) or sender.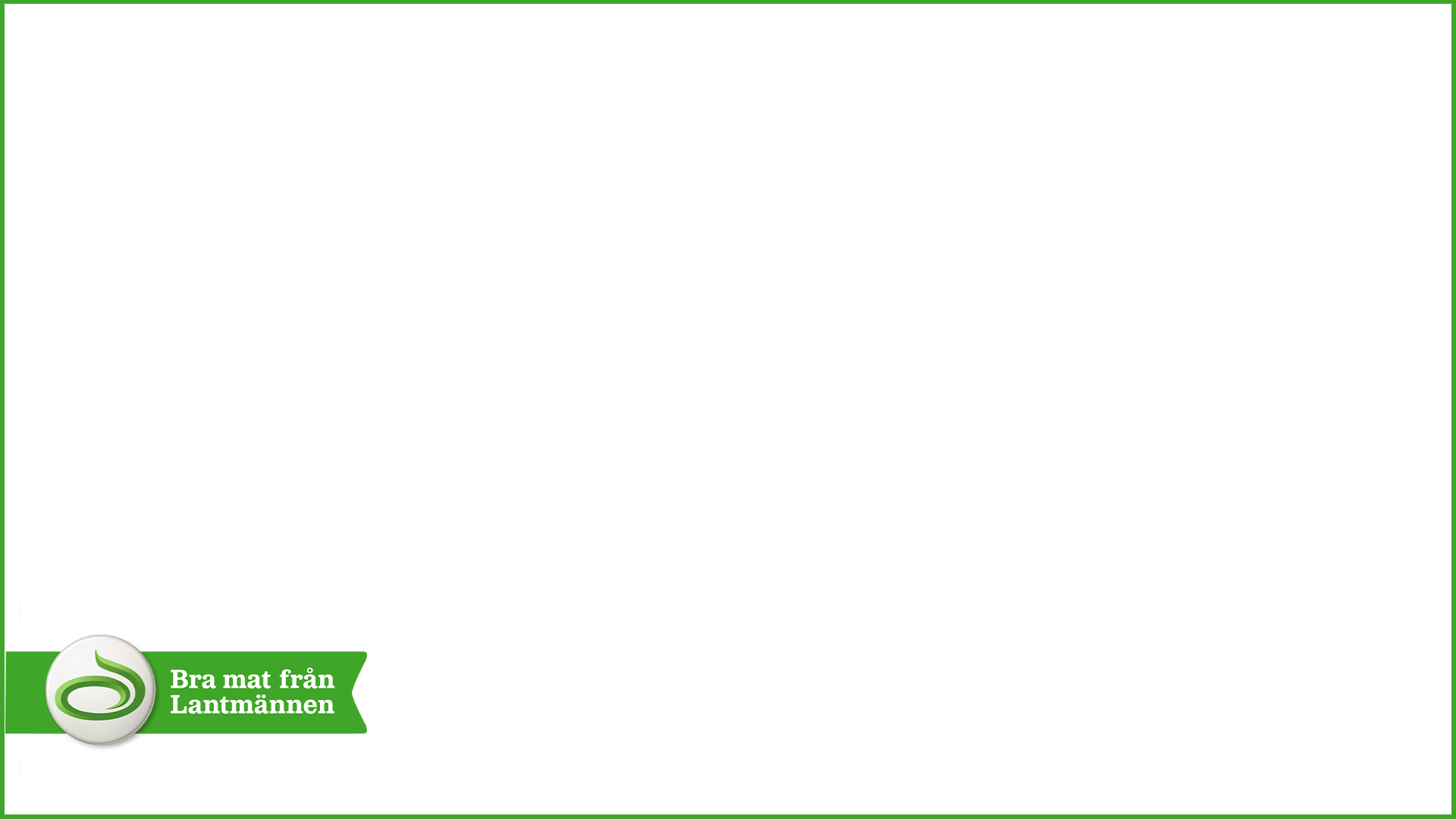 A placement for all occasions
The last part of the film (the last image) is to be built up based on the placement of the Guarantor so that no disturbing element is adjacent to or behind the placement. There must not be any ambiguities surrounding who is the sender .
Guarantor will be on for 3 seconds
For best effect, the Guarantor should be on the at least 3 seconds in the final stages of commercials or sponsorships.
Size and placement
Depending on the advertising film's aspect ratio may the size of the Guarantor differ to look as good as possible.
• The width of the Guarantor must cover 1/4 of the image format's overall width.
• Placement of the Guarantor is in the lower left corner of the surface. Distance to bottom should be the height of the green flag in the Guarantor.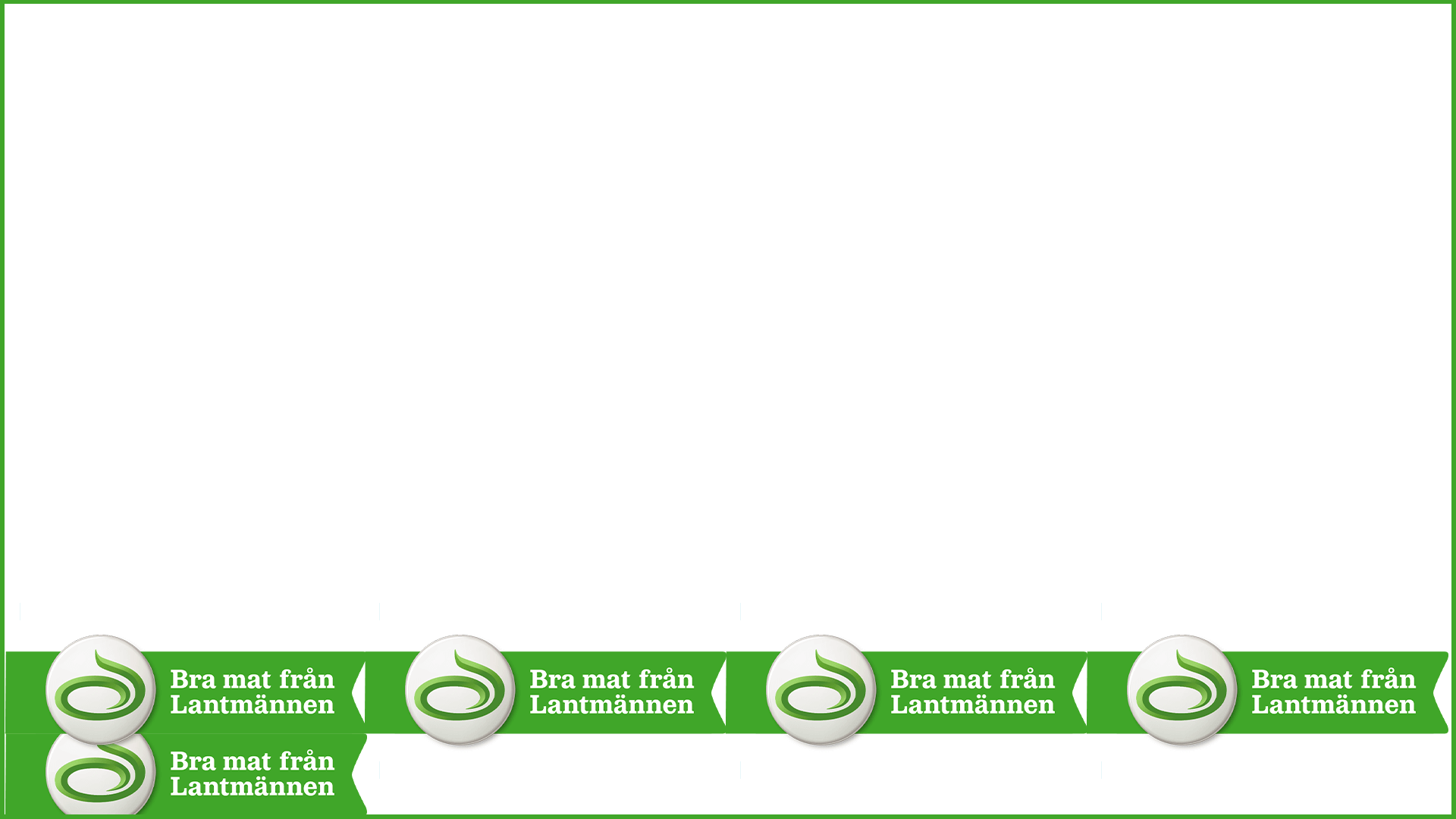 In every case, the fixed location of the Guarantor must be used and the planning of the TV commercials must be made with that in mind.

Make sure that the Guarantor is not perceived as sender.
Animated Garant
The Guarantor can be used as a static part of the final image, or be animated into it. The Guarantor shall not fade in or be pasted into the picture.

Output Mode is that the focus is on the sender, if it is a package or a logo. On occasions when the final image is on a longer time, the animated Guarantor should be selected for the final stage.

Contact identity@lantmannen.com for questions.
Example of animated Guarantor
The guarantor is animated when the Korvbrödsbagarn logo being displayed at the end, to connect the brand to Lantmännen.
General recommendations
If you choose to show / film the brand's product packaging, the Guarantor shall always be clearly visible on the package for greater recognition and power.

Pick up the message as early as possible for the product brand and the Guarantor, as we have so little time in these contexts.

Often, the message comes in late in the sequences.